This is a 90 percent black Austin TX solar window screen installation that we did with the champagne frame. The customer chose to not put solar screens around his front door, he chose to not put a solar screen on the half circle over his front door, or the side light window to the left of the front door.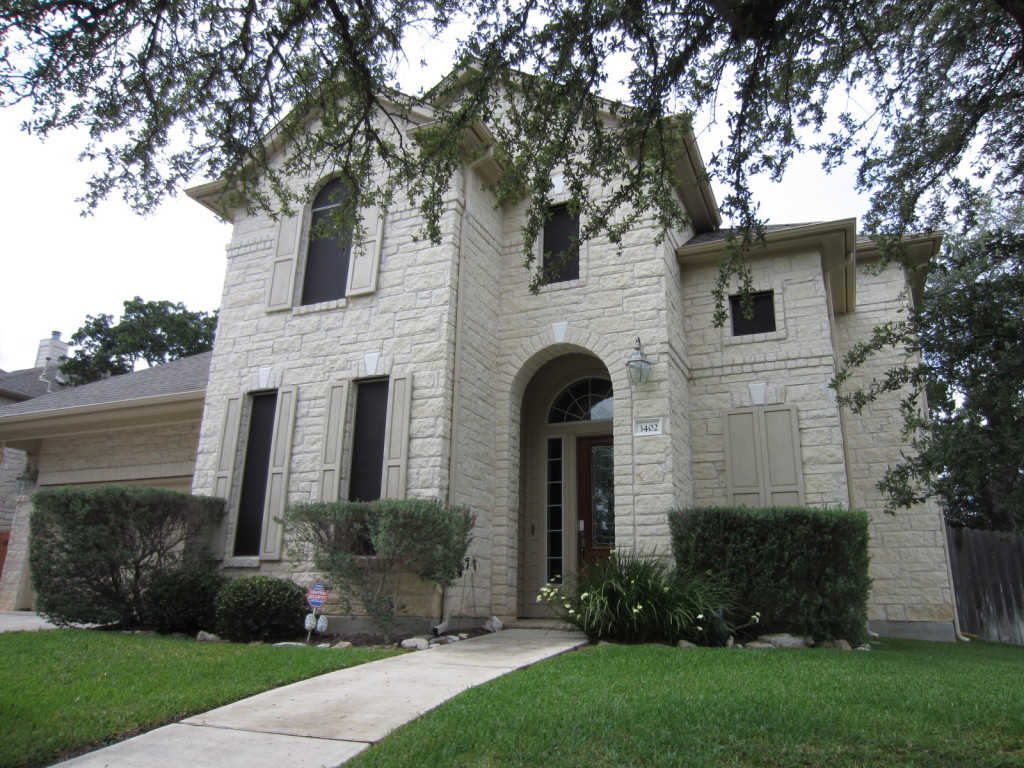 For an aesthetic purpose, I would've liked to have seen him cover those windows with solar screens. For me, driving up to the home, if this is my home, I would want it to be uniform and look uniform.
He did choose to use the champagne frame versus the white window frame, which is what the windows are. The windows are white, and he chose to use the champagne frame.