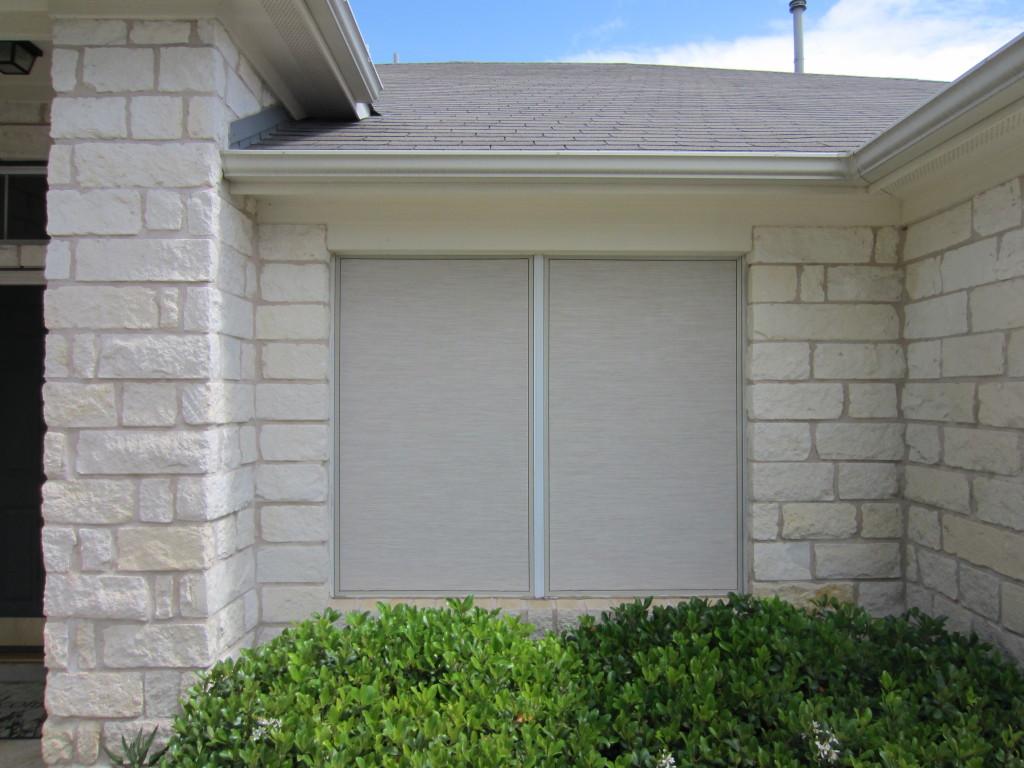 This is a 90 percent stucco solar screen installation with the champagne frame. Occasionally, people will ask us to put the white frame around the stucco fabric, and as you can see by us using the champagne frame, the champagne frame looks best.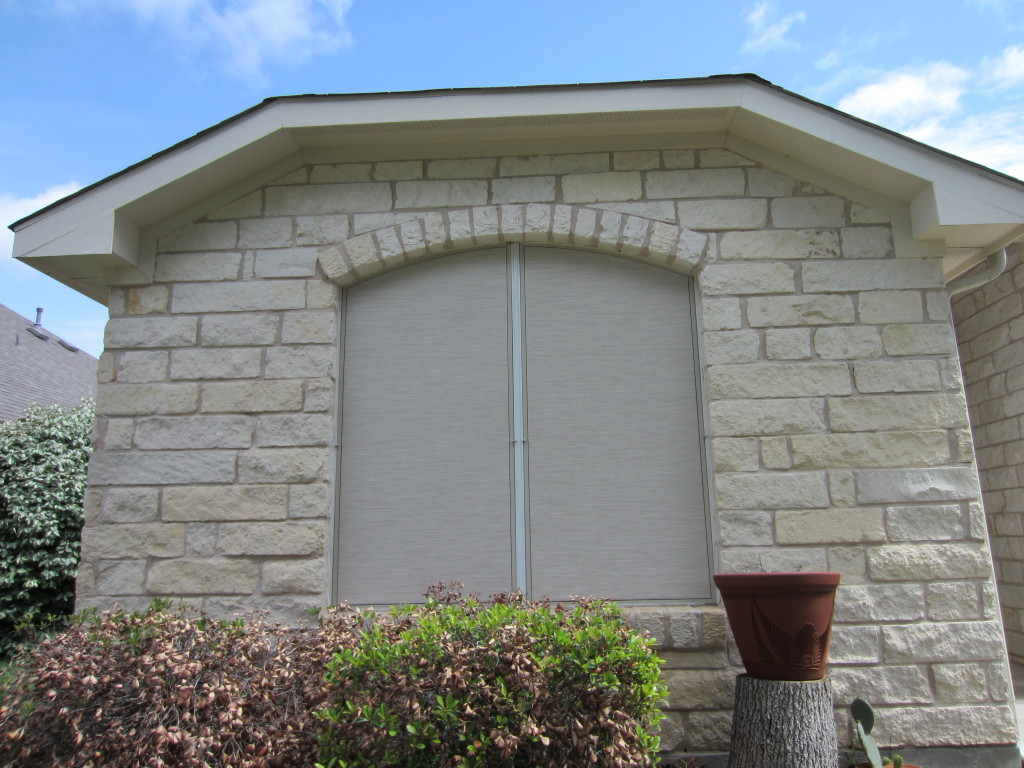 There are those situations where the white frame would look great. People will often wonder what it's going to look like if you have a white window frame and a champagne solar screen frame, and these pictures are a fine illustration of that.
These windows, we put center clips to hold the screens on a little bit better. If we ever feel like a screen is going to potentially come off on its own, we will secure it by means of using these kinds of clips, just as a safety precautionary measure.