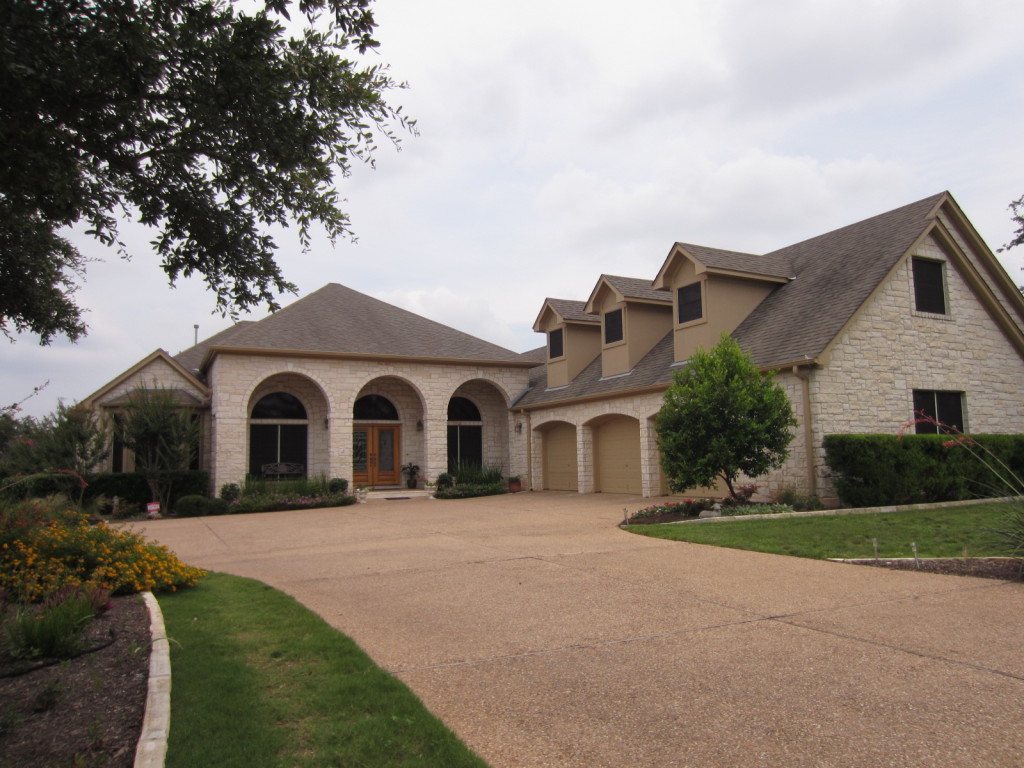 We've built and installed chocolate solar screens for this home, and we used the brown frame. The customer didn't want to go with the white frame. They wanted it to be stark in appearance, so they wanted the brown frame.
We covered all of the windows of this home, roughly about 46 to 50 windows. Quite a few windows. We made the home look really good. The customer was very happy. This home had some circle windows, as seen by this picture.
Pricing for circle windows is spelled out on our website. We have a special section that discusses odd‑shaped windows like this.