We put gray solar screens on this home.
Very few homes can wear the gray solar screen fabric.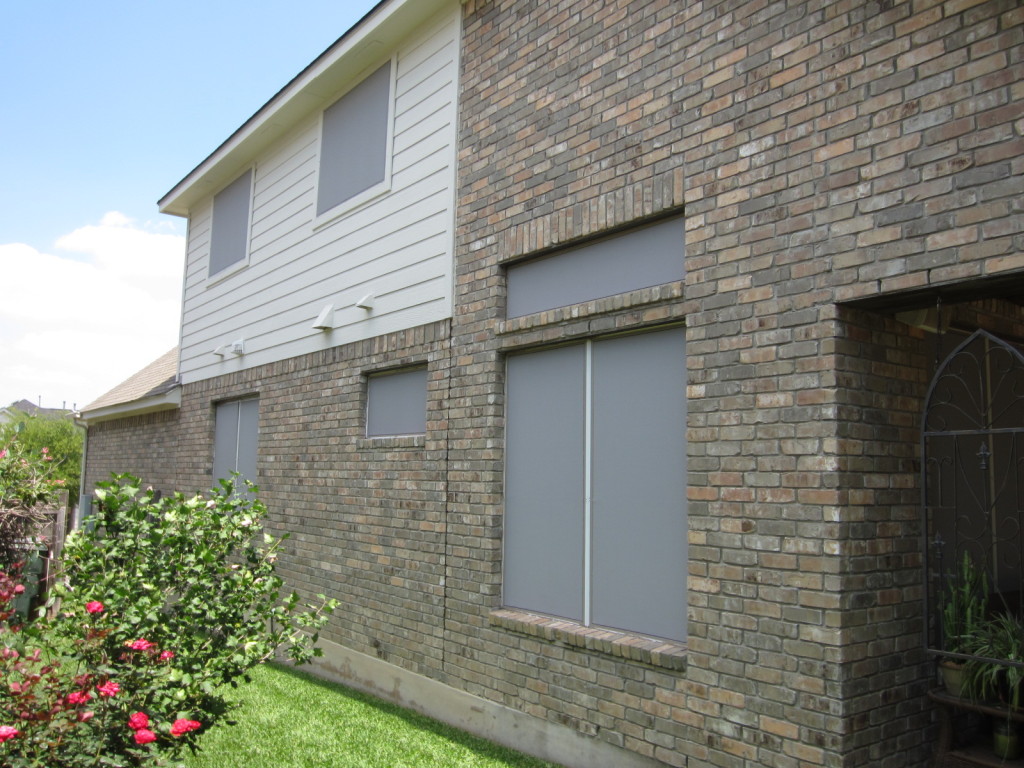 This Austin Texas Solar Screen installation turned out to be really pretty.
This home wears it well. If you take a look at the bricks you will see that there are gray tones within the brick. There are also these light pastel colors. It's those colors that allow for the gray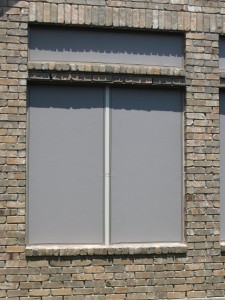 solar screen to work. Now, you'll also notice the solar screen is trimmed in the champagne frame.
That champagne frame was used to pull out the colors within the bricks. Those bricks go with the champagne frame and the gray. It would have been a disservice to have outlined these gray screens with white frame, then it would have just made the white pop and you don't see any white in the brick or anywhere else on the home. But you do see plenty of champagne and plenty of shades of gray in the brick which made this gray fabric and champagne frame solar screen combination work so well on this home.