This is a heat shade screen (aka solar screen) installation that we did in Hutto, Texas that involved the chocolate fabric.  We used this chocolate fabric with tan frame to wrap the whole house with our heat shade screens. We put heat shade screens on all of the windows of this home to include the windows there in the front door area. We also put them on all of the windows in the back of the home.
Solar Screens aka Heat Shade Screens for Windows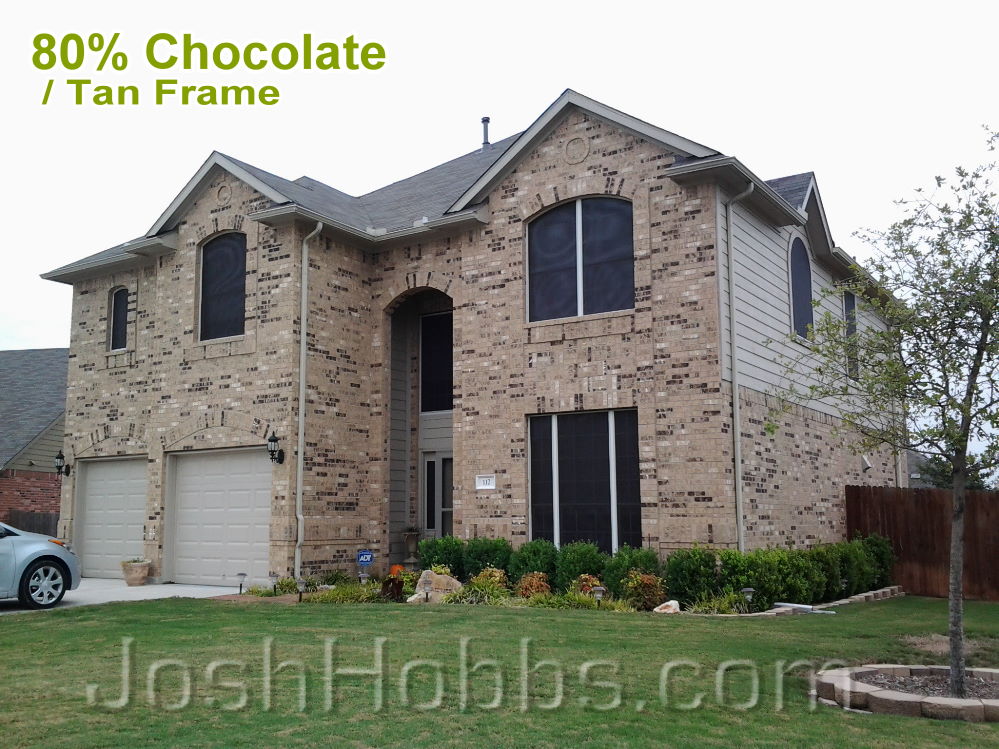 The chocolate heat shade fabric that we made these shade screens out of looks really good on this home in contrast with the home's exterior brick colors, as well as the trim of the home. Now, you'll tell by looking at the spout coming down from the rain gutters. That is tan. Look at the door, the garage doors. That is tan. We matched that up by using the tan frame for the heat shade screens. The combination is really pretty and really made this house set off.