This customer used the 80 percent black shade screen fabric for their windows. The glass of this home got exceptionally hot from the sun, therefore, for this Lakeway TX glass window shade screens installation, we used our shade screens material to provide shade for the glass of this home.
Solar Screens aka Glass Window Shade Screens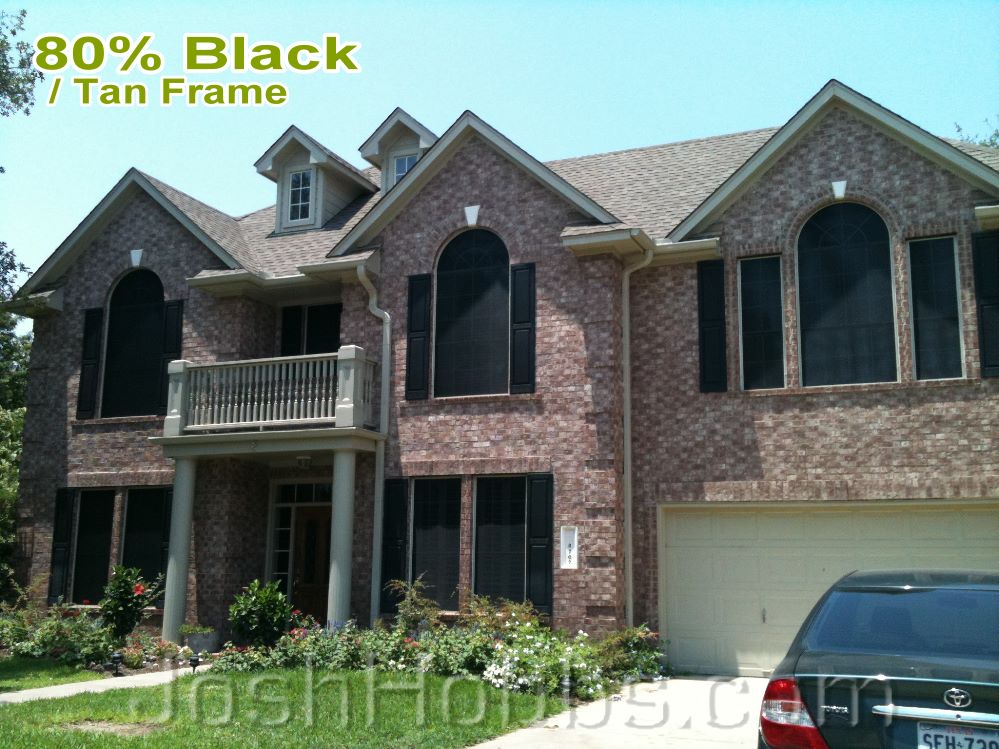 This customer chose to not put the shade screens on the windows at the top of the home, those dormer windows, and they chose not to put shade screens on the glass windows around the front door. I, from an aesthetic point of view, would have liked to have seen the shade screens on all of the windows to include those that he did not put the shade screens on. As you can see by this picture, it doesn't look its best because of that.
Now, in rare cases, in this particular case of this particular home, we were able to cheat these large arch windows by building one large solar screen. Technically, that is two windows. There's three arches there shown in this picture.
Technically, that should be six windows, to include three rectangular windows and three half‑circles. This particular kind of window, it's a real rare kind of window. It allows for us to build these large shade screens to fit over both windows. When you go to do your estimating, go ahead and count on that being six windows, not three.
In this post I refer to Glass Window Shade Screens; however they are correctly called Solar Window Screens.  Often people will use search terms such as this when searching for Solar Window Screens.