This is a red brick home. Like with most all red brick tomes, we'll use the black fabric. The front of the home received the 80 percent fabric, and the back of the home received the 90 percent fabric. The back of the home is the side that faces west, that's the side that gets four hours or more of afternoon sun.  Watch this video to better understand why you would want the 80% or the 90% solar window screen fabric.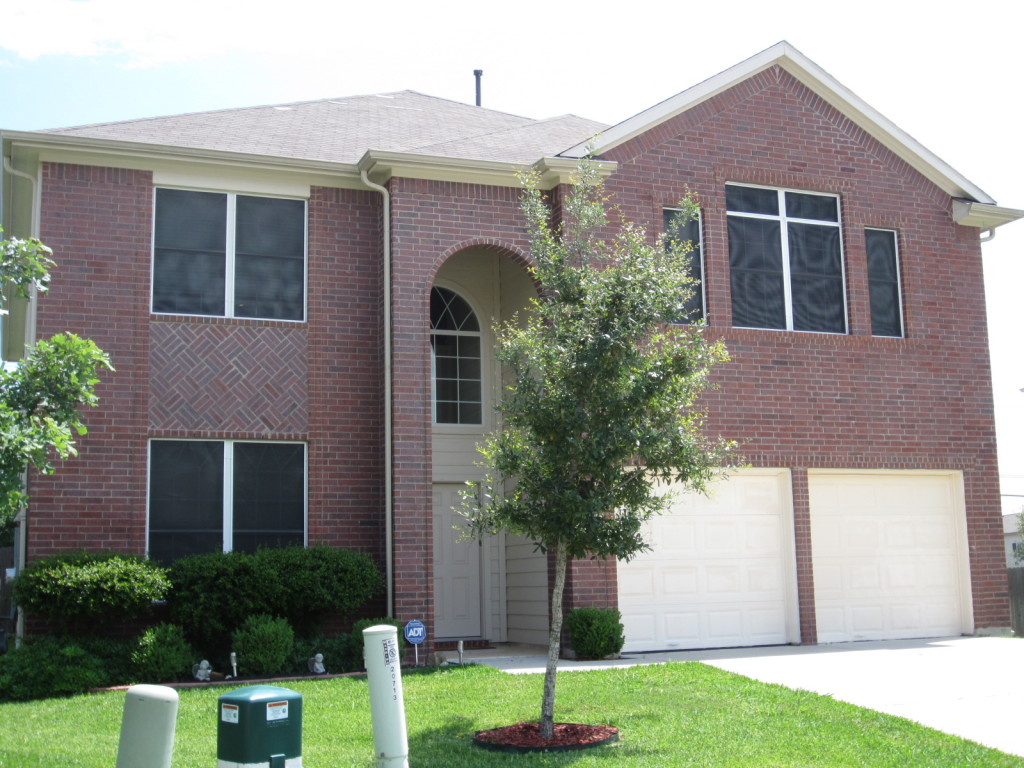 The front of the home, the customer chose to not put solar screens over his front door; however, he chose to put a solar screen on every other window of his home including the back patio door. For uniformity and consistency, I would have liked to have seen him put a solar screen over the front door. The cost would have been insignificant and, to me, the home would have looked considerably better. It would have looked finished.
By looking at these pictures, you will see what it looks like to see a home that looks unfinished, in my opinion.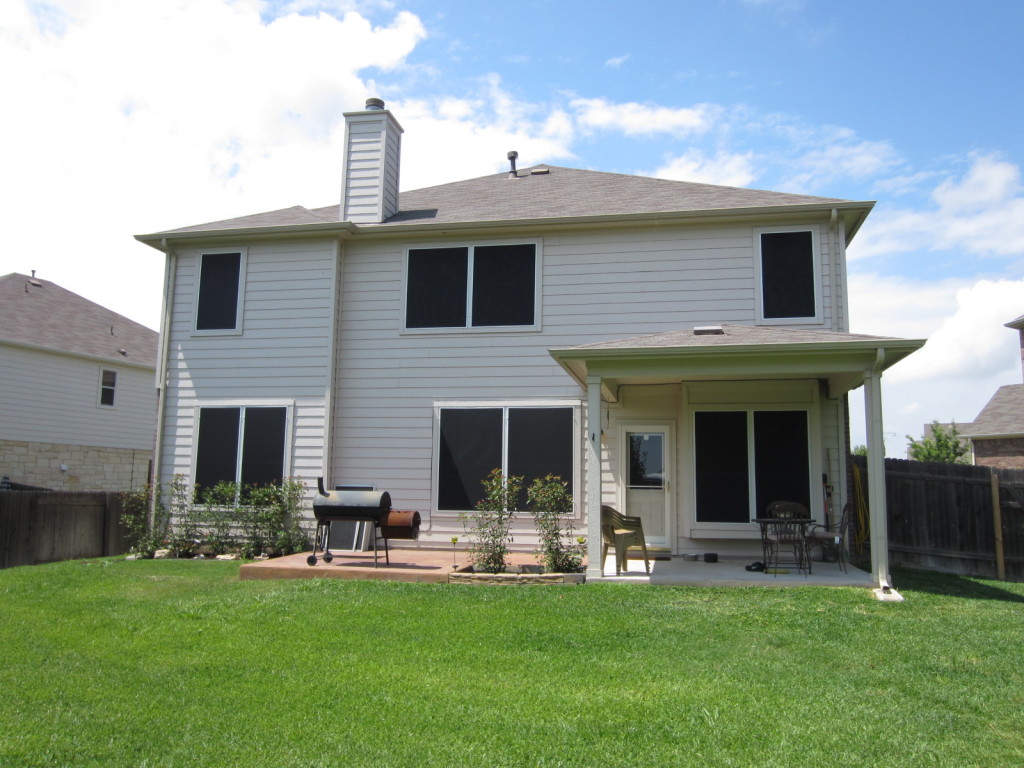 All of these windows required the die cast metal clip mounting techniques. The solar screens were surface‑mounted to the windows, meaning the windows were not made by the manufacturer to hold a full‑sized screen, so we had to surface mount the solar screens using die cast metal clips.
To learn more about the die cast metal clip installation techniques, please visit the videos of How We Install page on our website.