This customer had us put solar screens on the front windows of their home, to not put solar screens on any other windows. They just wanted the solar screens on the front windows of their home.
There are nine total windows here, and we used the black solar window screen
fabric trimmed with the white frame.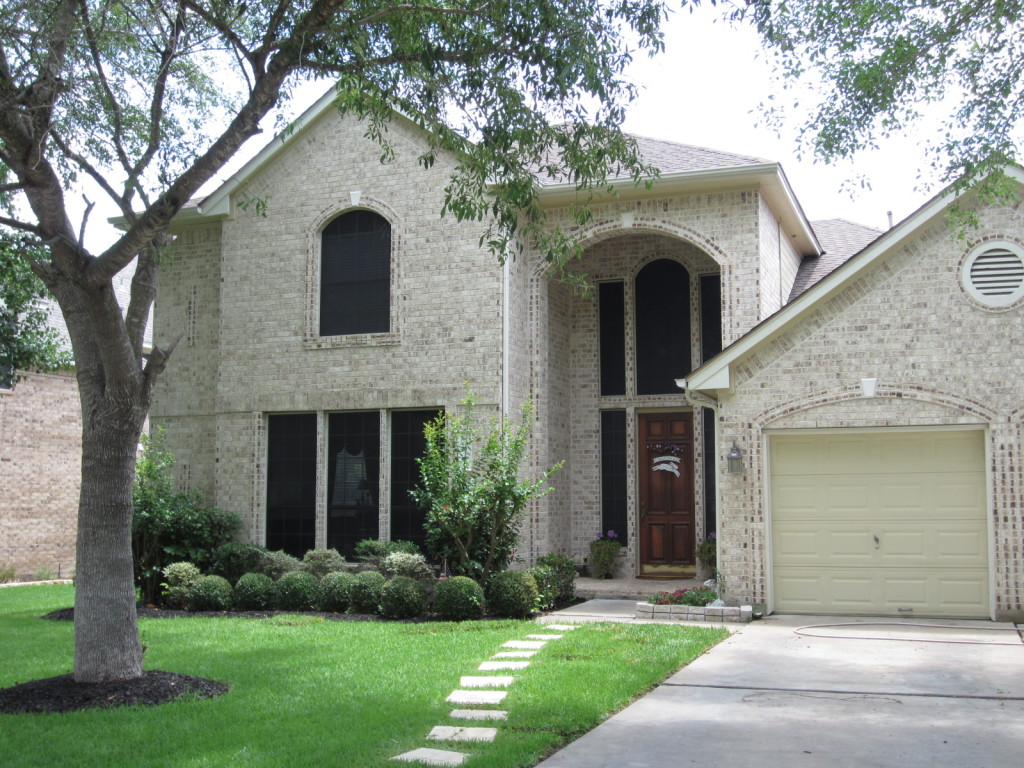 If you can see by this picture, you will see that these three windows over the front door were using 90 percent fabric. Then the two windows, there are two underneath it, to the left and right of the front door, will use the 80 percent fabric.
These five windows around the front door are non‑opening windows; therefore, we build the solar screens to direct screw to the framing that goes around the window that holds the glass in place.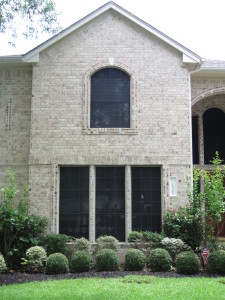 The four windows to the left of the front door, those are opening windows. For these kinds of windows, those solar screens require surface mounting, meaning we have to use die cast metal clips in order to hold the screens up against the window.
To learn more about our die cast metal clips or to learn more about our surface mounting techniques, please visit our website.