Will solar screens keep the bugs out like my current insect screens do?
Absolutely, solar screens are a much tighter, woven fabric. Therefore, they will keep the bugs out. All screens do not work very well against crawling insects. Bug screens are made for flying insects. However, the solar screens will mount as closely as I possibly can up to your window frame.
Get our installed Bug Screen Pricing here.
While it is impossible, unless you use silicone and go around the entire framing of your screen, crawling bugs will not get in. You can rest assured that through my installation techniques, I will do my best to install these screens as flush and close up to the window frame that I possibly can to keep all bugs from getting into your home.
Solar Window Screens aka Exterior Solar Blinds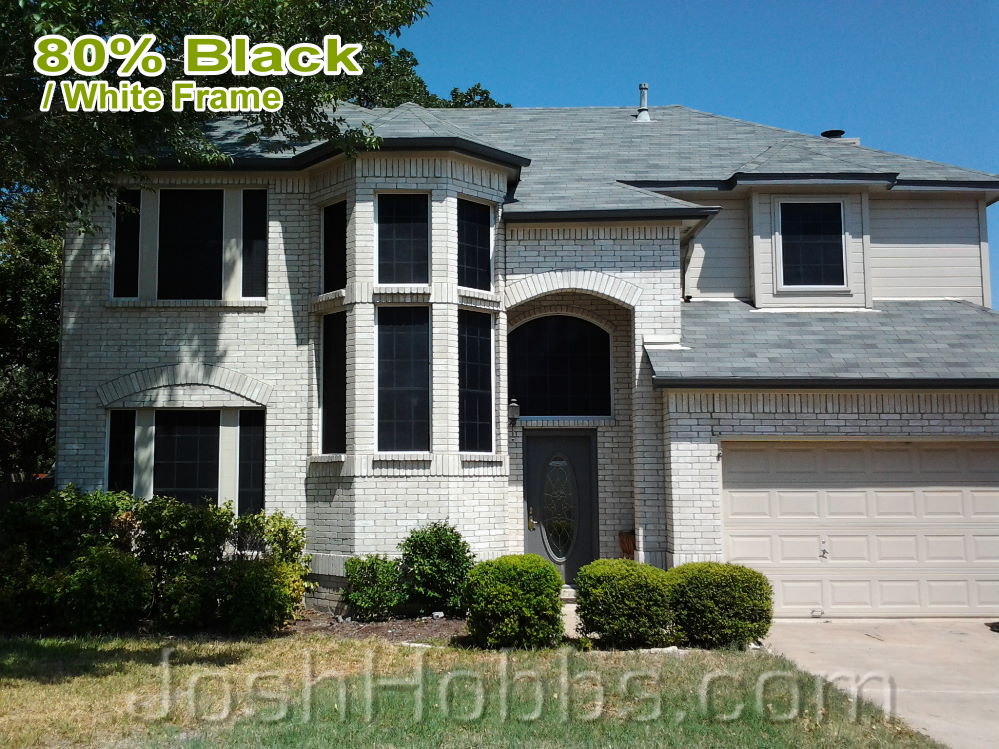 Solar window shades for Pflugerville, Texas homes. People will often ask us if the solar screens mount over their existing insect screens or do we remove those insect screens before we install our new solar screens? The answer is we always will remove your existing bug screens to put the new solar screens. If we do not, looking through the bug screen and the solar screen will lend an awkward outward visibility. The bug screens are not necessary. The solar screens will take place of your current bug screens. You do not need two layers of screens.