This is a  Pflugerville TX Solar Window Screen installation. The installation was done to a home off of Rowe Lane. If you live in this area, you are bound to have seen this house. It is one of the first houses to its subdivision. I see it all the time when I go out in this area.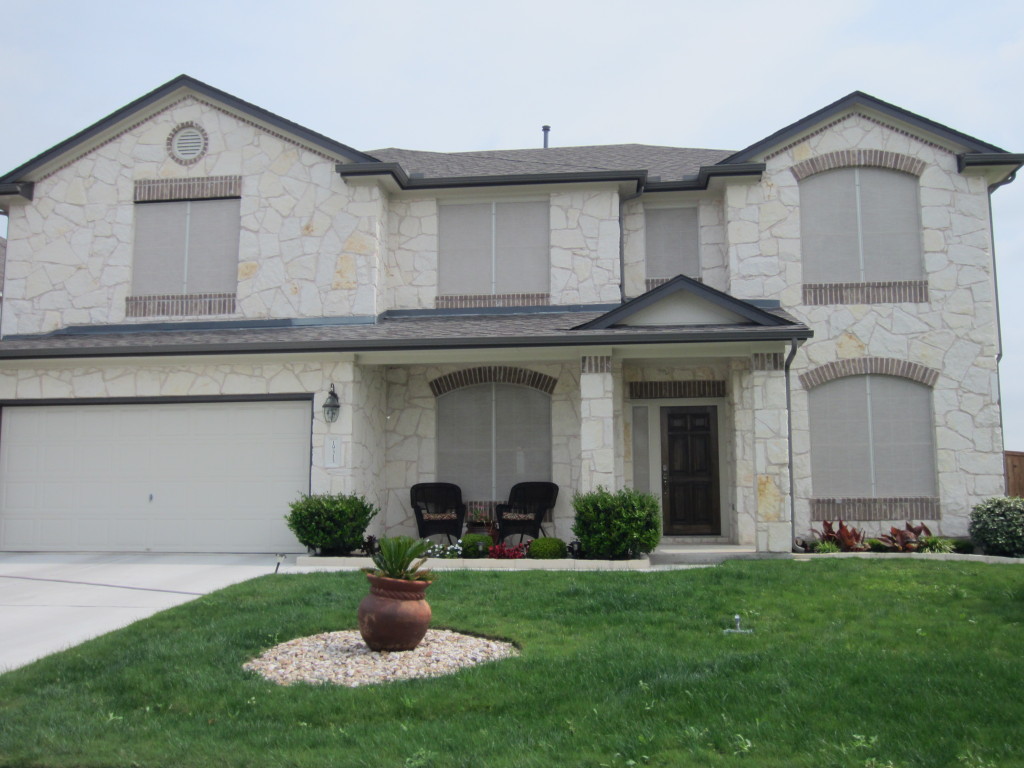 The fabric that we used is the stucco fabric and it looks like we used the tan frame. We possibly could have used the champagne but through these pictures it looks like we might have used the tan frame. This customer only wanted solar screens on the front of their home.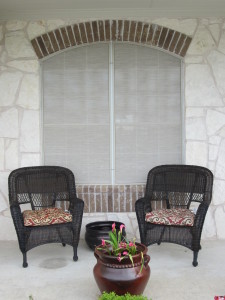 These kinds of windows are windows that are made by a manufacturer called Champion. These windows do not allow for a full‑sized screen to pop‑in install. These windows require a surface‑mount installation. On our website you will see in the videos of how we install page, we clearly explain by means of these videos how we use these turn clips to hold the screens into place. By looking at these pictures, you will see these turn clips on these windows that hold the screens up against the windows.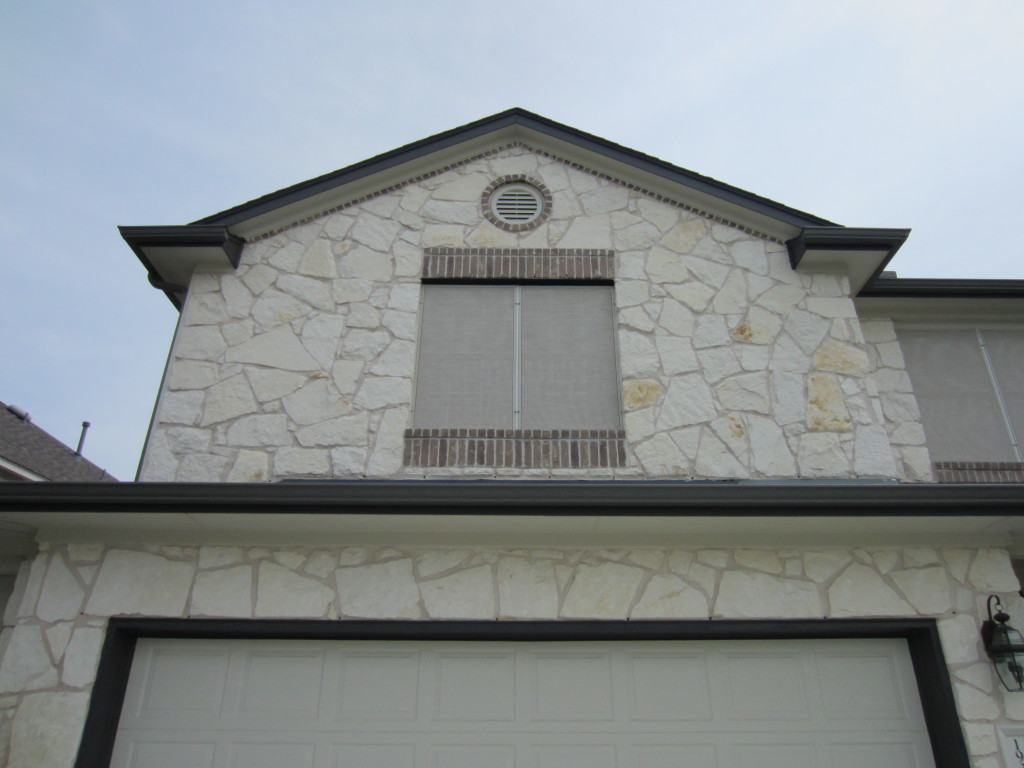 Here is a fine example of an installation that could have used the white window frame but instead we used a colored solar window screen frame. I believe it's the champagne but it could be the tan. You will see some of the white window frame coming through. When you look at it from this perspective, from these pictures, you can see that it looks really good. Just imagine had they used the white frame for the solar screen, how it would not have looked as good as it looks here.
When you do drive through this Pflugerville sub-division, if you do see this home, also take a look at the wear of these screens. These screens got installed in 2011, early part of 2011, so they've been up for a few years.
If you look at this particular kind of fabric, the stucco fabric, it will show dirt. More so than a dark, say a brown, the chocolate or the black fabric. Keep that in mind. If you get the lighter colored fabric, you are going to need to clean that fabric far more often than you would the dark if you want them to always look new and good.