We put solar screens on a left, front, and right side of this customer's home. The fabric color that we used is the chocolate fabric, and the framing that we used is the champagne framing.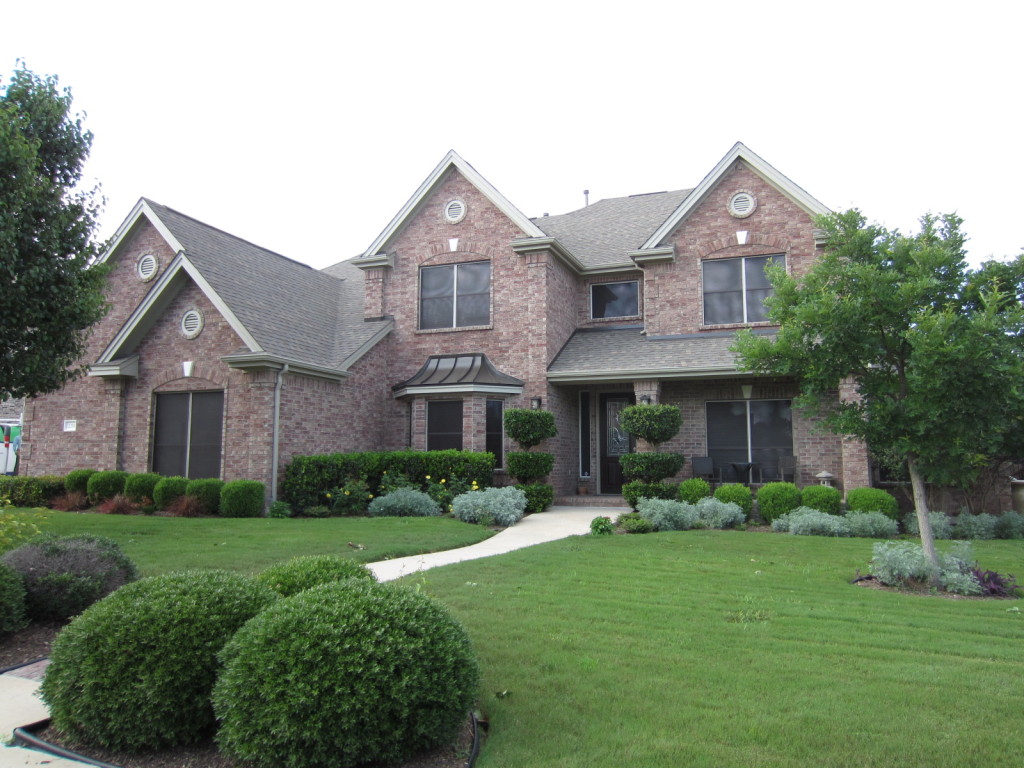 You will see that the trim going around the home is painted in a somewhat champagne color; therefore, we felt that outlining the solar screens in that same pane color would accent and set off the fabric of the solar screens that much more.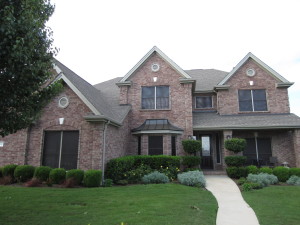 By looking at these pictures, you will see that we accomplished our mission. People often worry and ask us, "If my window frames are white and I'll use the champagne frame for the solar screens, will that look good?" They're always concerned about the white showing through out the windows.  Look through the 300+ Hi-Resolution Pictures we have on our website.
Take a look at these pictures here and you will see, it looks just fine. You don't have to cover up the entire window. It's not necessary for it to look good.