Do you want to put window shade screens on the windows under the back patio?
Solar Window Screens aka Window Shade Screens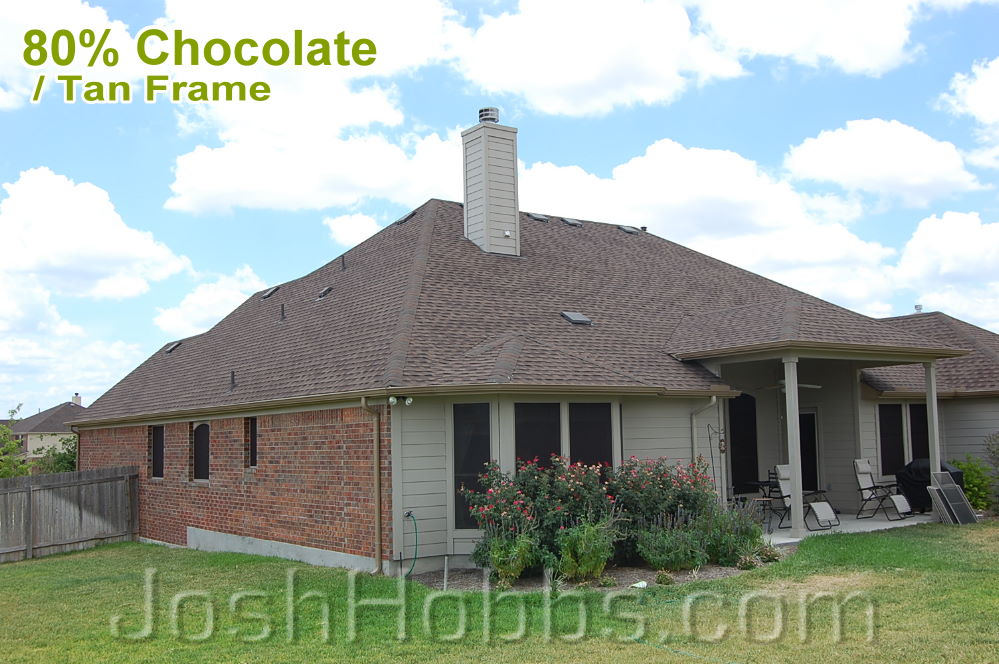 Yes, you want to put the window shade screens (aka solar window screens) on all of your windows. Aesthetically, it looks the best, especially if you get sun under your back patio.
As illustrated by this picture, you will see there is a window shade screen on the back patio door as well as the arched windows there under the back patio. This customer probably doesn't get too much sun on those windows, but for an aesthetic and consistent appearance, they chose to put these sunshade screens on those windows.