This picture illustrates a shade screen installation that we did for this customer in Hutto, TX. We used the 90 percent chocolate fabric with white frame. The chocolate fabric compliments the exterior of this house very well. For one, the brick of this house has brown and reddish tones to it, so the chocolate fabric looks really good with that brick exterior, as well as looks really good against that of the beige and tan looking siding exterior.
Solar Window Screens aka Window Shade Screens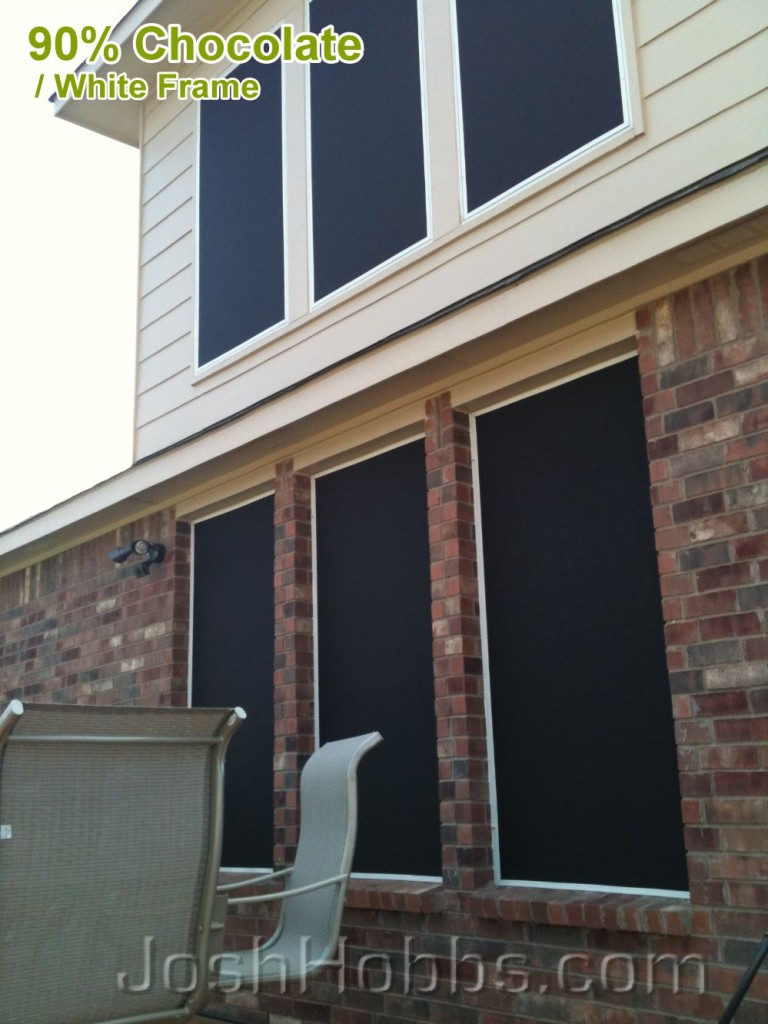 The windows on the bottom of this home (these three windows shown in this picture), these are Champion Windows. These Champion Windows require surface mounting for the shade screens. The windows up top, those three windows there, those windows are non‑opening windows. With non‑opening windows, we screw the window shade screens to the framing going around the window.  Click here to visit our solar window screen installation area.